Tue, 11 August 2020 at 1:00 pm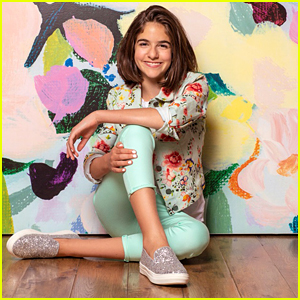 Ava Della Pietra is premiering her colorful new lyric video for her song "Optimist," exclusively right here on Just Jared Jr!
The 15-year-old singer and Broadway actress' song is super catchy and perfect for the time we're in right now.
"I've been so humbled by the response to 'Optimist' over the last few weeks, and the messages from fans saying that the song has helped brighten their day," Ava told JJJ. "We're living in difficult times, and if I can help someone focus on the positives, even if it's only for a few minutes – that means the world to me. We can all use a little optimism."
"I wrote 'Optimist' because there are a lot of problems that face society today. No matter how hard it gets, we need to realize that we are one community, and together, we can have hope for a better future. With all the adversity, we must take action, rise above, and know that we will be alright. We all need a little optimism right now," she previously told American Songwriter about the track.
Check out the lyric video now!

Ava Della Pietra – 'Optimist' Lyric Video
Like Just Jared Jr. on FB