Wed, 12 August 2020 at 10:04 pm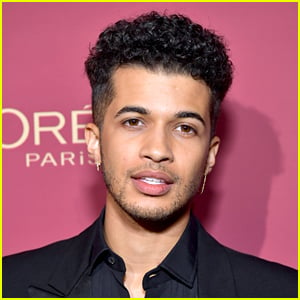 Jordan Fisher is opening up about his new movie Work It!
The 26-year-old entertainer recently dished about the diversity in the Netflix dance movie.
"The great thing about Work It is… the diversity is incredible," Jordan told GQ Australia. "There's something about building something where you know that there's gonna be a kid somewhere that watches it, and they're gonna look at the screen and say 'oh my God, that's me.' Even if they don't want to pursue dance, being able to relate to that person on the screen — that's success."
"I mean dance is the world. Most of the dance films my generation grew up loving — The Last Dance, Step Up, Honey, You Got Served — in all of those films there are all these different genres of dance, and cultures and diversity," he added about dance movies. "You Got Served is one of my favorite films of all time, and it's a predominantly black cast. I think dance films, for the most part, have been very ahead of their time."
Jordan also recently talked about diversity in Hollywood in another interview.
"I think that we've come a long way, but God, do we have a long way to go still," he told Variety. "I think that ultimately at the end of the day, still, Black voices are the most inspirational, but also white voices are still the most powerful. There's not a lot of change that can happen until the white voices go, 'Huh. Maybe, what if we did this?' and tested the waters."
Like Just Jared Jr. on FB