Wed, 12 August 2020 at 2:49 pm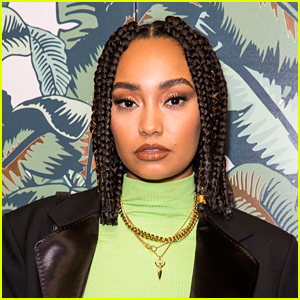 Leigh-Anne Pinnock has revealed she's working on a new documentary!
The 28-year-old Little Mix singer will be tackling the subject of racism and colorism in the UK.
"I am so happy to finally reveal that I will be doing a documentary for @bbcthree about Racism and Colourism in the UK! These conversations need to be bought to a wider audience and I want to do all I can to stand up for my black and brown community! I cant say too much, but watch this space! 🖤🖤🖤," she wrote on Instagram.
"Systemic racism is complex; through making this documentary I want to learn how I can best lend my voice to the debate so that the young people who look up to me won't have to face what me and my generation have had to," Leigh-Anne added, via BBC.
According to the network, Leigh-Anne will "further explore her own experiences, and talk about how having lighter skin and being a celebrity means she is sometimes said to be in a more privileged position than others."
"By working with high profile talent like Leigh-Anne, and other important individuals she will meet through this process, we hope the honest conversations this film will feature will have the power to change attitudes, offer insight and help to prevent racism in our society," BBC Three controller Fiona Campbell said.
Like Just Jared Jr. on FB