Thu, 13 August 2020 at 8:06 pm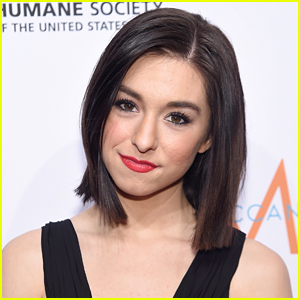 A new song is coming soon from the late Christina Grimmie!
The singer's family has announced that the track "Cry Wolf" will finally be released.
"On this #GrimmieThursday we are happy to announce the highly anticipated release of "CRY WOLF" on September 15, 2020. Because this song is so very special to you #TeamGrimmie, we felt it was time to make this never released song available in honor of you, the fans," they wrote on Twitter.
"You'll be excited to hear what's been created, featuring production by Michael Wyckoff and Jonathan LaMarche with guitar by Marcus and of course, Christina's amazing vocals. More details will be coming soon. We hope all of you are doing well and keeping safe during these times," they added.
A few days before, an image of a wolf was uploaded to Christina's Twitter account, leading fans to believe that the song was going to finally be released soon, and it is!!
You'll be excited to hear what's been created, featuring production by Michael Wyckoff and Jonathan LaMarche with guitar by Marcus and of course, Christina's amazing vocals. More details will be coming soon. We hope all of you are doing well and keeping safe during these times.

— Christina Grimmie (@TheRealGrimmie) August 13, 2020
Please know that #TeamGrimmie is always in our hearts, on our minds and in our prayers! – Marcus Grimmie & Bud Grimmie

— Christina Grimmie (@TheRealGrimmie) August 13, 2020
Like Just Jared Jr. on FB