Tue, 18 August 2020 at 8:27 pm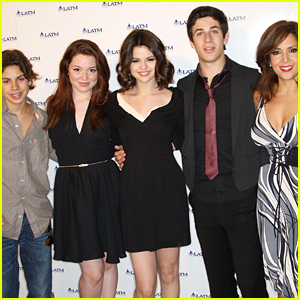 David Henrie is sharing his ideas for a Wizards of Waverly Place reboot!
The 31-year-old actor and director opened up about the possibility of a reboot while promoting his upcoming directorial debut This Is The Year.
"We've talked about it, Gregg [Sulkin], Selena [Gomez], me, Jake [T. Austin], and I think what we said what made the show special, was that we were a family, and that the family stuff together was like a family unit," David told Access. "I think a great place to start the show would be the opposite version of that, so you have somewhere to go throughout the series. So if you started the show where the family's divided, and not united…"
"Justin's off doing his thing at Wiz Tech, he's probably got a family, he's busy with his duties. Alex is like a fashionista, like the Meryl Streep of the wizard world. She's doing her thing. Jake (Max) is like a sub shop conglomerate, like he's the Subway of sub shops," David continued. "If you have everyone in their own world, doing their own stuff, and we had forgotten how to be a family, that would be a great place to start the show. And also, Alex, one of the big things is Alex can't find love, until Mason (Gregg) comes back in the picture."
David also dished that the cast talks about a reboot all the time.
"Nothing has happened yet, but there's a lot of talk," he said. "We all talk about it for fun… Everyone would be down, but it's just a matter of time I think."
In case you missed it, another WOWP cast member shared their ideas for a reboot earlier this year…
Like Just Jared Jr. on FB