Fri, 21 August 2020 at 2:27 pm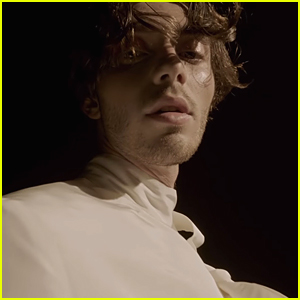 Greyson Chance has dropped his new song and music video, "Bad To Myself"!
The 22-year-old's new track is super personal, as it's about his struggle with an eating disorder.
"'Bad To Myself' is truly me at my most vulnerable. I wrote the song with Teddy Geiger last August, which found me in the middle of an exhausting tour schedule; I think I was rounding my 100th show of 2019 around that period," Greyson said in a statement.
"At that time, I was very unhealthy: drinking too much on the road, not eating, not taking care of myself, and especially not checking in on my mental health," he continued. "You hear stories all the time of artists and musicians struggling while on tour, and it doesn't really sink in until you see yourself slipping down that hole in real time."
"The song represents a promise to myself that I would do better and work on becoming more healthy. 'Bad To Myself' helped me immensely get out of that period of my life, and I hope it helps to raise internal conversations with my fans about their own health, both mental and physical," Greyson said.
Greyson also opened up about the concept of the music video.
"i wanted to tell the story of what my life was last year. wake-up, plane, venue, soundcheck, have a drink, stage, have another drink, hotel room, alone. the same thing that was keeping my heart alive, was killing my body at the same time. the MV tells that story #BadToMyself," he shared on Twitter.

Greyson Chance – 'Bad To Myself'
Like Just Jared Jr. on FB