Tue, 25 August 2020 at 2:22 pm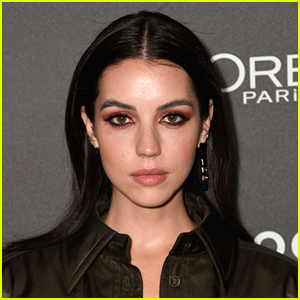 Adelaide Kane is getting candid about her finances in a new TikTok video!
The 30-year-old former Reign actress recently found out how much she is reportedly worth.
"So I found out today the internet thinks I'm worth $4 million," she said in a TikTok last week. "My crippling debt says otherwise. WHERE?!"
Someone seemingly commented on that video about her money, as she responded to, "But but u were on reign and it says they paid u 15k for each episode," in another TikTok.
Adelaide shared how much money she would have earned over her time on Reign, and gave an example of her hypothetically making $5 million over the course of her entire career.
She then broke down where all that money would go – agent, manager, lawyer, business manager, publicist, stylists, hair and makeup, and getting taxed extra for being a foreign worker in the US (she's Australian if you didn't know), as well as rent in multiple cities and more. See the full break down in the video below!
Adelaide then shared in other videos that she's not trying to get pity, but she was simply answering questions that people inquired about, and she is doing okay, but her "savings won't last forever."
Like Just Jared Jr. on FB