Fri, 11 September 2020 at 2:03 pm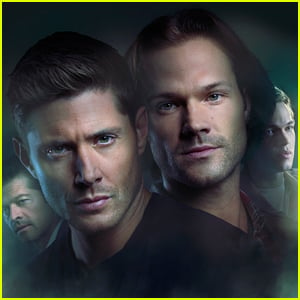 The stars of Supernatural have finished filming the long-running series.
Jensen Ackles, Jared Padalecki, Misha Collins and Alexander Calvert all shared messages on social media on their final day of filming their show.
"the end has no end," Alexander simply tweeted.
"#ThankYouSupernatural. You've changed my life in so many ways and you changed the world for the better," Misha wrote. "Fight on."
Jared and Jensen both shared long, heartfelt and emotional messages on their accounts. You might want to grab a tissue!
"Well, here goes… I write this as I head to my last day of #Supernatural. My last day with #SamWinchester. Obviously, my head is spinning and my emotions are stratospheric, but there's still a bit of time left on the clock," Jared wrote on Instagram. "Thank y'all SO MUCH for the incredible amount of love and support that's been headed our way, in these final hours. It's definitely been felt. I'll check in soon, but, for now, #WeHaveWorkToDo #spnfamily"
"Woke up at 6am this morning. That alarm went off with a heavy tone. Today is the final day of a 15 year journey. One that has changed my life forever," Jensen shared. "To those I have worked with on this journey and to those who have watched and supported…you will never understand my great appreciation for you. 'Thank you' doesn't cover it. There just aren't words."
"I'm so grateful for these memories that I will carry with me forever. What a ride it has been. And what a run," he added. "#spnfamilyforever here are a few shots from our final days…including today. I'll try and send more later, but in true SPN form…we are in the middle of 'nowhere' and have zero service. Go figure. Stay tuned."
The final batch of episodes of Supernatural will kick off on October 8th. Check out the teaser trailer here!
Click inside to see the guys' full social media posts from the last day of filming…
Like Just Jared Jr. on FB