Fri, 11 September 2020 at 7:07 pm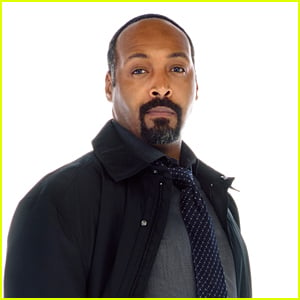 Joe West (Jesse L Martin)'s storyline in season seven of The Flash will be very topical.
Showrunner Eric Wallace recently dished that the current social climate regarding law enforcement will be depicted.
"Joe's story line this season is inspired by the societal changes happening in today's world," he told EW. "Because with everything we're all waking up to each day in 2020, I felt there was a great opportunity here — even within our fantastical, family-oriented show — to comment indirectly on truths folks could easily recognize. And do so in an entertaining way."
"As we're working our way through Joe's wonderful story line this year, Joe gets challenged by the events of the world that are going on nowadays. Of course, in a sci-fi superhero way, because we're on a superhero show. And he really rises up," Eric added. "I'm so proud of the character and I'm so excited for Jesse to take Joe in just a little bit of a new direction. Because Joe's a good man with a good heart. And if he sees injustice, he's not a person who turns a blind eye to it. He's a person who says something and does something."
Eric did say though that it won't happen right away and will start to affect the storyline around the middle of the season.
"It will be very obvious as Joe goes through these changes and ends up in a place that's unexpected for him, but that is honorable and very aware of today's problems from a law perspective. So it's made the storytelling for his character's story line, I think, the most exciting thing that I've been able to write for him since I've been the showrunner. I just can't wait for folks to see it," he said.
In case you missed it, see what Eric said about Ralph Dibny and Sue Dearborn's storylines now that Hartley Sawyer will no longer on the show.
Like Just Jared Jr. on FB