Thu, 17 September 2020 at 6:41 pm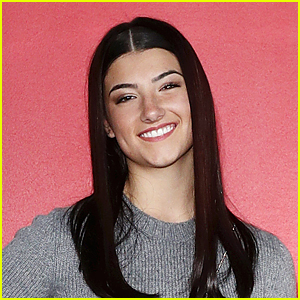 Charli D'Amelio is in the 2021 Guinness Book of World Records!!
The 16-year-old TikTok star, you guessed it, holds the title for something related to TikTok.
Charli shared her spot in the new book, which is now available to purchase in select stores, in a video on her Instagram story.
She holds the title for "Most Followers on TikTok."
"Charli D'Amelio (USA) became the first person with 50 million TikTok followers on 22 Apr 2020. By 30 Apr, she had 52,037,851 fans. She reached the top spot in just 10 months, having begun uploading dance clips to the video platform in summer 2019," the book reads.
Zach King is also taking the spot in the Guinness World Records book for TikTok's most followed male.
If you missed it, TikTok has partnered with a new company for US operations so it won't be banned by the President.
Like Just Jared Jr. on FB