Fri, 18 September 2020 at 6:51 pm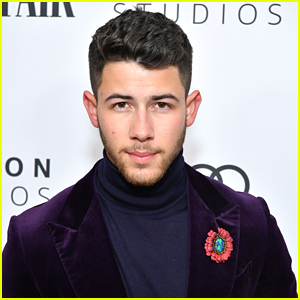 Nick Jonas truly fought for his role of Nate Kulina on the DirecTV series Kingdom.
The show first premiered on DirecTV's Audience Network in 2014, but was recently just added to Netflix.
Nick opened up about finding the role and ultimately really fighting for the chance to play Nate.
"There was a really kind of bizarre time in my life, going back to October of 2012 or 2013," he told EW. "The brothers and I [had] split up, and at 21 years old I was kind of looking at my life, taking stock of my career and wondering if I was going to be a washed-up has-been at 21."
"Telling great stories was the priority, and I think music will always be a passion and always was, but finding a role on the acting side of things where I could really sink my teeth into it," he continued. "My brothers and I had our history with acting with Disney, but it was very different than you know, obviously, the kind of deep places we had to go to on Kingdom."
"I immediately felt such a connection to Nate, this character, and really wanted to get in the room to audition and my agent at the time told me that the initial feedback was that they were not going to cast a Jonas brother in this role," Nick said. "Which only made me all the more determined to get out there and try to fight for it."
Creator Byron Balasco even shared that he couldn't stop thinking about Nick's first audition and that Nick wanted the role so bad, he wrote a "beautiful letter."
"I kept reading people and then I couldn't get him out of my mind, and then he wrote this really, really, to his point of fighting for it, he wrote this really beautiful letter about what the role meant to him and what the character means to him," he said. "I was like, alright, I'm bringing this guy back in because I can't get his audition out of my mind, that letter was meaningful, let me just have him read with Frank [Grillo]. Frank will chew him up and we can all get past this."
"It was such an immediate, undeniable connection between the two of them, and Nick's abilities were so undeniable coming out of that last audition with him and Frank," Byron added. "I was just like, look I don't know what's going to happen, but we're casting him, he's the guy."
Like Just Jared Jr. on FB