Wed, 23 September 2020 at 2:30 pm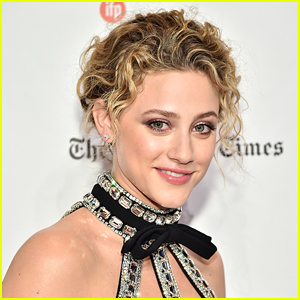 Lili Reinhart really loves to sleep!
The 24-year-old Riverdale star recently dished on her love of sleeping and taking naps.
"I take as many naps as I can," Lili said in an interview with SELF magazine.
"To be honest, I usually can't really function really well unless I have at least 9 to 10 hours of sleep," she added. "I get maybe seven or eight, or nine if I'm lucky, but then sometimes on my days off I'll sleep for 12 hours. I'm a sleep machine."
"I love to sleep, and when I don't get enough of it, I struggle. Like, truly struggle to stay awake. That's a nice little problem that I deal with on a daily basis," Lili said. "I would love to say that I'll sleep when I'm dead, but I sleep a lot, and I enjoy sleeping. I wish I wasn't so tired all the time."
"Sometimes it's definitely worth it to stay out late and push yourself and not go to bed early. Some of the best nights you'll ever have are the ones where you push past the sleepiness and stay out later than you would."
If you missed it, earlier this month, Lili spoke out about recent magazine quotes that were taken out of context.
Like Just Jared Jr. on FB