Wed, 23 September 2020 at 12:00 pm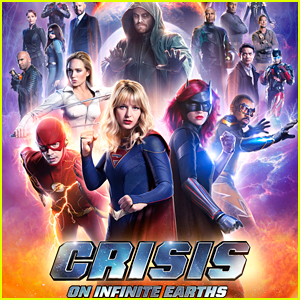 Crisis On Infinite Earths was the biggest crossover event in Arrowverse history!
The Flash showrunner Eric Wallace dished recently that he hoped that it would be even bigger.
Eric shared some other DC Comic characters that he would've liked to see in the crossover.
"We all got to that moment very early in the process where Marc [Guggenheim] encouraged stuff to say, 'Hey, if you could see anybody you want to see in these crossovers as a cameo or maybe as a supporting role, or even as a larger role, who would it be?'" he told DiscussingFilm.
"And everybody, it was like kids in a candy store. We all started throwing out crazy ideas. I wanted to see Kevin Conroy because he was my voice of Batman and I love him so much," Eric continued. "I threw that out and Keto from Legends went, 'I second that!' She was very excited because she's a huge Batman fan."
"So all these names are being thrown out from other people from the Batman universe to people from the Shazam TV show from the 70's, which some of us had been familiar with as kids," he said. "You know, the Shazam and Isis Power Hour? We're that nerdy. We talked about how we could get actual Super Friends, the voices from the Super Friends cartoon. Everything was on the table. How could we get people from the Zack Snyder movies to kind of crossover and that was just a mad dream."
Like Just Jared Jr. on FB