Mon, 28 September 2020 at 9:09 am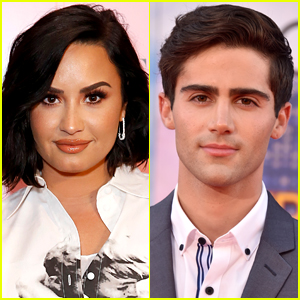 Max Ehrich is doubling down on the claim that he found out that Demi Lovato ended their engagement via the tabloids, despite the fact that sources are saying she did inform him before it hit the press.
"I was on the set of my new movie, Southern Gospel, with crew and cast members right next to me who literally watched me open my phone where I then opened a tabloid," Max wrote in a statement posted to his Instagram Story. "This is the God's honest truth of how I found out about the ending of the engagement and have people from my film who saw the whole thing go down and helped me get back into character to continue my job." He also added that he wants the narrative to end.
Hours later, Max took to Instagram Story again to claim his innocence and send a message directly to Demi.
"Please stop trying to 'Thank you, next' me," he wrote. "For I'm just a human being who has to go to work tomorrow AM where there are families with kids relying on me. To this moment… we haven't spoken over the phone… we haven't even officially ended anything to each other, literally. I'm here in real time with y'all. I love Demetria and just want her to be healthy and safe."
He then wrote to Demi, "If you're reading this… I love you always… unconditionally… no matter what."
He added, "Demetria is THEE best female vocalist alive. And everyone should know it. She inspires me every day and is an INCREDIBLE human being. I know it's not her writing these stories, it's a machine. I love her unconditionally."
Like Just Jared Jr. on FB