Fri, 02 October 2020 at 5:43 pm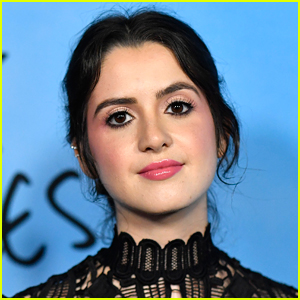 Laura Marano has released her brand new EP You!!
The 24-year-old actress and singer's new body of work features some previously released songs, as well as new ones like "Run," "Something to Believe In" and "You."
While responding to fans tweet's about the new music, Laura expressed she was exceptionally nervous to release "Run."
"Well, Run is the first song I've ever released that I wrote by myself, so it means so much to me, but I'm also super critical of it haha #YOUep," she wrote in one tweet.
When another fan asked if she was scared or nervous about the fans' reaction to "Run," Laura said, "Oh 100%. I'm actually blown away by everyone's response…like I thought you might have thought it was a skip….I'm so pleasantly surprised 😭😭😭 #YOUep"
"‪I'm honestly just this face right now 🥺 my ep YOU is officially here!!!! I. Have. So. Many. Feelings. Right. Now, but most of all, I'm just so, so happy for you to hear it….though, to be completely honest, it does feel strange ‬celebrating this when the world is in such a dark, scary state. Working on this EP for the past few months involved quite a bit of compartmentalizing at times, but it also helped me focus and put my time and energy into a really healthy outlet. I'm so incredibly thankful for everyone who helped me make this, and now, the #youep is finally all yours ❤️✨" Laura wrote on Instagram after the EP dropped.
"I got to work with some insanely wonderful and talented people, from amazing producers and writers to incredible mixers and an amazing mastering team to lovely friends of mine who helped sing on a certain song (you'll know the one 😏)…thank you to all of you!!!!❤️❤️❤️," she added.
Like Just Jared Jr. on FB