Tue, 06 October 2020 at 8:28 pm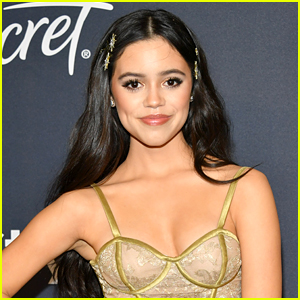 Jenna Ortega is a little nervous doing working on her next movie Scream 5!
The 18-year-old actress is currently in North Carolina filming the next movie in the series.
Jenna just opened up about joining the franchise in a new interview with Fault magazine.
"With this role I just want to do the franchise justice. It has left such a massive impact on the genre and means so much to a such a large quantity of people, I want this character to be someone they can embrace and accept into their community," Jenna said. "All while of course paying respects to the immaculate world that the great Wes Craven and original cast have already created. There's a lot of pressure entering Woodsboro, but if anything that's the way it should be. I just want to do it right."
She also recently shared that this role is a dream come true.
"It's crazy! It's weird too, because when I first started, I said I always wanted to do horror, so this is a huge dream come true," Jenna told ET. "I don't even think there are words in the English language to correctly express how happy, excited and nervous I am for this journey. It's just so amazing to me."
"It fits perfectly [in the franchise]," she said about the fifth movie. "Also how incredible that we have the main cast coming back. That is insane to me… Throughout the years, the franchise has done really well at calling back and bringing some sort of nostalgic aspects to the script. I'll definitely say that there are some here."
If you didn't know, Scream 5 is the third movie that Jenna has worked on since quarantine! She's joined by original cast members, as well as some new co-stars from a couple of your favorite shows!
Like Just Jared Jr. on FB