Fri, 09 October 2020 at 10:25 pm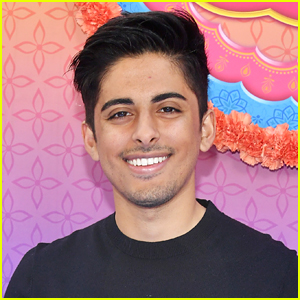 Karan Brar opens up about how he tackled his character in Hubie Halloween!
The 21-year-old actor plays Mike in the film, which is currently the #1 title on Netflix in the US.
"I just packed that character full of trauma. I was like, 'Let's just get the most absurd trauma we can in there,'" he told Screen Rant.
"No, I just have never really played a villain before. Villain for lack of a better term, so playing Mike was just the most fun," Karan continued. "Because Adam [Sandler] is the nicest dude. I was like, 'Okay, this is a really fun space where I can mess around a little bit.' I actually just kind of commit to this role a little bit."
Karan also dished on what he wanted to bring to the character that wasn't necessarily in the script.
"I think I just wanted to play this as – I don't want to say as serious as I could, but I think it's really funny having a character like Mike with someone like me playing him," he said. "Because normally I play nerds, and I think it's fun to have that goofy little mix of this really mean character and someone who's naturally just goofy and nerdy like myself. I thought that made for a really interesting dynamic."
In case you missed it, Karan's best friend Cameron Boyce was originally cast in the role before he passed away. Find out why Karan was chosen to take over the character.
Like Just Jared Jr. on FB