Fri, 09 October 2020 at 3:20 pm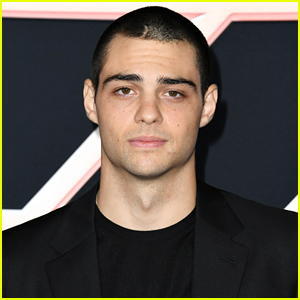 Noah Centineo is speaking out about dealing with depression and anxiety.
The 24-year-old actor revealed at Advertising Week 2020 that he was feeling anxious and depressed before he co-founded the Favored Nations organization.
"It's not about getting in wherever I can into people's phones at home, it's about going inside of myself and [saying], 'How can I feel okay? How do I feel?'" he shared about using his social media platform for his work with Favored Nations.
"There was a time when I wasn't doing any of this, and I had financial security, and I didn't have to worry about my survival, yet I was depressed, so anxious, and so unhappy with my life, and I didn't know why that was," Noah said.
"And it wasn't until I went inward and went, 'Oh, it's because you're living for yourself and only for yourself,' that I discovered that I should probably do something," he continued. "I couldn't even look in the mirror.. How am I supposed to walk around if I couldn't even look at myself in the mirror?"
"This whole concept is really rooted from a place of being selfishly selfless so that I can get up in the morning and feel good about what I'm doing with my life."
In case you missed it, find out how Noah and Favored Nations are helping in the upcoming election!
Like Just Jared Jr. on FB