Sun, 11 October 2020 at 2:52 pm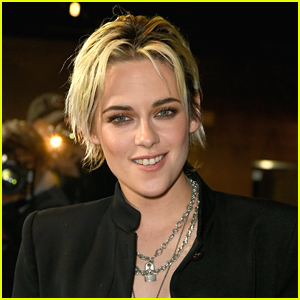 Kristen Stewart is opening up about her upcoming holiday movie Happiest Season.
The 30-year-old recently dished about being a queer person playing a gay character and the expectation that comes with that.
"I did more when I was younger, when I was being hounded about labeling myself. I had no reticence about displaying who I was," she told InStyle magazine.
"I was going out every day knowing I'd be photographed while I was being affectionate with my girlfriend, but I didn't want to talk about it," Kristen continued. "I did feel an enormous pressure, but it wasn't put on me by the [LGBTQ+] community. People were seeing those pictures and reading these articles and going, 'Oh, well, I need to be shown.'"
"I was a kid, and I felt personally affronted. Now I relish it. I love the idea that anything I do with ease rubs off on somebody who is struggling. That shit's dope! When I see a little kid clearly feeling themselves in a way that they wouldn't have when I grew up, it makes me skip."
Kristen also shared that she had a great co-star in Mackenzie Davis for the film.
"I could not have had a better partner in this than Mackenzie. This couple needed to be two people you really liked and found aspirational," she dished. "So we had to make sure of that — even though it is a movie about somebody who is coming to terms with being themselves. We had a responsibility to not be dinky. It's like, 'No, we know what we're doing, and it's OK. And now please, everyone else get comfortable with it.'"
In case you missed it, be sure to check out the first look photos from Happiest Season, which comes out in November!
Like Just Jared Jr. on FB