Sun, 11 October 2020 at 4:54 pm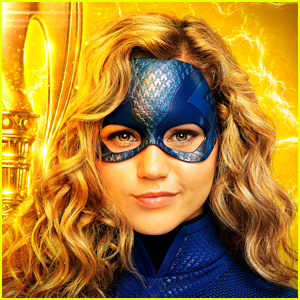 DC's Stargirl is getting a new villain in season two!
The series' showrunner Geoff Johns dished on the new addition during a panel at the 2020 New York Comic Con on Sunday (October 11).
"I'm so excited for Eclipso. He's so terrifying. I've always loved the character," he said. "He's a very different antagonist or villain than the ISA. We're just starting to cast him, so we're looking for that. And I've got these wonderful designs from [specialty costume designer] L.J. Shannon on what he's going to look like. But it's such a different, darker, scarier threat."
But wait… we're also going to see a lot of another new villain in season two!
"We're going to see a lot of the Shade," Geoff also revealed. "He's another main character that's going to be coming into season 2. He's a pretty famous and popular character from James Robinson's run on Starman… He's an immortal that's been around for hundreds of years. He's a member of the ISA… and he was the only member of the ISA who wasn't present in Blue Valley today, but we saw him when the shadow hand grabbed Dr. Mid-Nite in the opening of the pilot."
If you missed it, see which character will be featured even more in DC's Stargirl season two!
Like Just Jared Jr. on FB