Wed, 14 October 2020 at 3:59 pm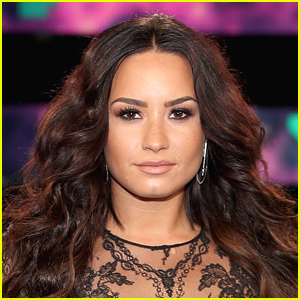 Demi Lovato is getting some backlash from fans after dropping her new political song "Commander In Chief"!
The 28-year-old songstress has a message for those trying to silence her, and said, "I literally don't care if this ruins my career."
One fan, who is a Trump supporter, commented about Demi's new song and said they don't care if she's political, but the single went too far and the fan is "ashamed to be a Lovatic right now."
"I hope you realize this makes people that don't have the same political views feel like they can't listen to you anymore," the fan wrote. "We could care less what you post about politics but this song is going to at to far especially when the majority of your family is Republican."
"I'm personally ashamed to be a Lovatic right now but no matter how hard it is I'm not letting this song change my feelings about you especially after everything you have helped me with," she continued. "I really hope this doesn't ruin your career Demetria."
Demi perfectly responded with a long message, saying, "The difference between me and the type of artist you WANT and EXPECT me to be, (but I'm sorry honey that will ever BE me 😂) I literally don't care if this ruins my career. This isn't about that. My career isn't about that. I made a piece of art that stands for something I believe in. And I'm putting it out even at the risk of losing fans."
"As much as I would like to be sad that I disappointed you, I'm too busy being bummed that you expect me, a queer Hispanic woman, to silence my views/beliefs in order to please my audience. I.e. your family," she added. See her full response in the gallery…
She also talked about the song in an interview with CNN. Check it out below!
Like Just Jared Jr. on FB