Thu, 15 October 2020 at 1:31 pm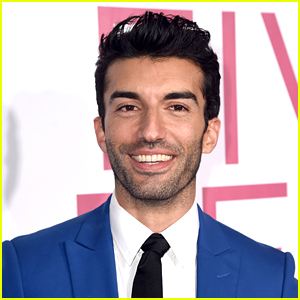 Justin Baldoni has signed a multi-book deal with publisher Harper Collins!
The 36-year-old Clouds director and actor has signed a major deal to write three books, with his first coming out in April 2021, Variety announced.
Justin's first title will be "Man Enough: Undefining My Masculinity," which is based off of his 2017 TEDWomen Talk, "Why I'm Done Trying to Be Man Enough," which explored redefining masculinity, embracing insecurities and debunking societal norms for those who identify as male.
According to Variety, "the book will explore Baldoni's personal experience of "undefining" his masculinity, as he tackles difficult and uncomfortable topics, bringing readers on a journey of what it means to be a good man, and human being, in today's world."
"When I first began this journey of digging into my masculinity, I thought the work would be to redefine what it means to be a man. But through the process of writing this book, I realized that it's not about redefining it, as much as it's about undefining it," he told the publication.
"I hope these words can be a source of unity that evokes empathetic and compassionate conversations around masculinity, while also inviting people to a deeper understanding of themselves and what it means to be human in the world we live in," Justin said. "From the playground to movie sets, from classrooms to board rooms, I learned what it takes to be considered man enough in our world and this book is a — at times painfully — honest look into those messages and the journey I'm on to unlearn them; the journey I'm on to not just undefine my masculinity but to embrace my humanity."
Clouds, which marks Justin's second directorial feature film, will premiere TOMORROW (October 16) on Disney+!
Like Just Jared Jr. on FB