Tue, 27 October 2020 at 8:28 pm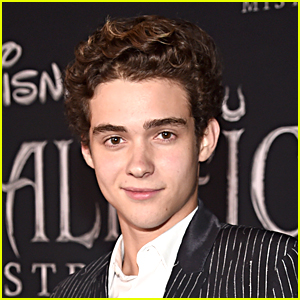 Joshua Bassett is opening up about his music!
The 19-year-old singer and HSMTMTS star recently talked with Boys by Girls about working on a new EP.
"It's basically all the songs I've written so far in my life – the best ones," he said about what to expect on his EP. "I narrowed it down to the top six songs. Each song tells a completely different story which is really cool."
"What makes it unique is that I've written it over all these years, but I really dove into the production over quarantine, and each song was produced during this period," Joshua continued. "That's been really interesting to do during this time. The coolest thing is each song is very unique: no two songs sound the same and they each have a different color and overall aesthetic. That's something I'm really proud of – that I'm able to make six songs and each of them is like a different chapter. They're still from the same book but they really stand out on their own."
Joshua also described his music as "very honest."
"That's the key for me. Every song is a true story, I don't know one that isn't. That's my favorite art – when people are vulnerable and are honest about how they're feeling and how they think," he told the publication. "Because everyone has universal feelings and thoughts, each personalized, but generally it's a very universal thing. I think that when you're honest, it brings out that honesty and vulnerability in other people. That's very special."
Joshua hasn't released new music in three months, since he dropped "Anyone Else" over the summer. Can't wait for this EP!
Like Just Jared Jr. on FB