Thu, 29 October 2020 at 7:19 pm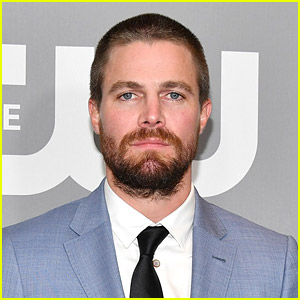 Stephen Amell revealed he almost tried to bring back Arrow this past summer!
During a recent podcast interview, the 39-year-old actor revealed that he proposed the idea to producer Greg Berlanti while he was in Canada.
"I phoned Greg Berlanti about [the idea]. I mean, from my perspective, it wasn't a far fetched thing," Stephen said. "This was in early July, there was a plan to go back to Heels in late August, but this was also during the summer surge that was happening in the States, where they hit daily highs, only to be eclipsed by the daily highs that we're about to hit now."
"I had just gotten to Canada, I was quarantining. I'm back in British Columbia, it feels so familiar after eight years of shooting of Arrow, and I'm also looking around at the fact that…" he continued. "Canada has seen a bit of a bump up in cases, which I think is to be expected, but I mean, the numbers relatively speaking are still so incredibly low, and were even lower at the time…"
"I'm thinking to myself, if everything goes to sh–, why don't we just do another season of Arrow?" he said. "Because I want to work. I called Greg up and said just that. I said, 'Look, I hope this doesn't happen, but if everything goes to sh– and you guys can't get actors up here, because of issues about mostly American actors crossing into Canada, and if things can't be figured out, here's the deal, man. I'm here, and if I have to stay here, I want to work. And if I'm gonna work, let's just figure out a way to bring Oliver back from the dead.'"
"He goes, 'Are you serious?' And I go, 'Yeah, of course I'm f–kin' serious. Again, I hope it doesn't happen, but I mean, can we at least put it on the radar?' And he goes, 'Yeah, of course. Why Not?'" Stephen added.
"I've always made a point of never saying never."
If you missed it, in that same podcast, Stephen talked about his recent experience with testing positive for COVID-19.
Like Just Jared Jr. on FB