Thu, 05 November 2020 at 5:22 pm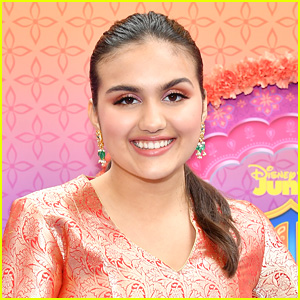 We're getting to know the star of Mira, Royal Detective, Leela Ladnier with 10 Fun Facts and more!
The 17-year-old voices the titular character Mira in the Disney Junior series, which is inspired by the cultures and customs of India.
Leela opened up with JJJ about with us about voicing Mira, and she dished on the new episode which revolves around Diwali, which is a five-day festival of lights, celebrated by millions of Hindus, Sikhs and Jains across the world. It's a festival of new beginnings and the triumph of good over evil, and light over darkness, and for some, coincides with harvest and new year celebrations.
In the upcoming episode, "The Great Diwali Mystery," Mira must track down the missing oil used to light traditional lamps throughout the town in order to save the Diwali celebration.
"Mira and her friends solve an exciting case as they learn more about how special Diwali is and learn how important it is to cherish family and friends," Leela told JJJ. "The episode is one of my favorites, because it portrays the bright colors, beautiful music, and amazing traditions of Indian culture!"
We also have an exclusive clip from the episode, where Mira sings about Diwali. Check it out right here!
Tune in to Mira, Royal Detective on Friday (November 6) at 8:30am ET/PT on Disney Channel.

'Mira, Royal Detective' Exclusive Clip
Click inside for more from 'Mira, Royal Detective' actress Leela Ladnier…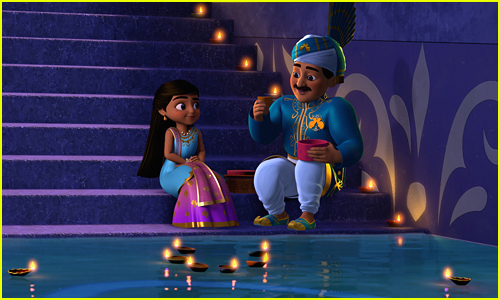 What does Diwali mean to you?
Diwali is all about cherishing the ones you love and honoring light over darkness, and celebrating that beautiful part of Indian culture is very special to me. 
How do you and your family typically celebrate Diwali? How will you celebrate this year?
I love celebrating Diwali by being with the ones I love and reflecting on how I can practice gratitude for the blessings in my life. This year, I will celebrate with my mom, who has instilled the values of Indian culture in me since I was young.
What is it like to record for the role of Mira in Mira, Royal Detective? What is your favorite part about voicing her?
It is so fun to voice Mira because she has so much energy and she inspires me to create my own opportunities! Mira teaches me so much every day because she is incredibly kind, passionate, and determined. I love voicing a character who is a great model for young kids.
How much does it mean to you to be part of a show like Mira, Royal Detective?
It is so surreal to think that I get to be a part of such a monumental show, which South Asians have deserved for so long. Not to mention that this show's cast is full of incredible actors who have definitely influenced me and have shaped the entertainment industry for South Asians everywhere. I'm so grateful to be a part of this show with them.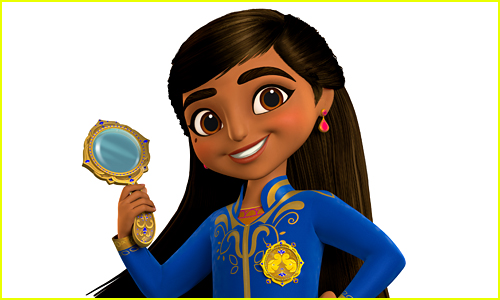 10 Fun Facts With Leela Ladnier
1. Mira, Royal Detective is my first voiceover job.
2. My favorite musical artists are Jeff Buckley, Led Zeppelin, Van Halen, Daniel Caesar, and Billie Holiday.
3. I have been dancing at a studio, including going to competitions, since I was 2 years old.
4. I am a huge football fan. Go Saints!
5. I was born in Manhattan, New York and it's my favorite place.
6. I can't handle any spicy food! But…I love lemons and drinking straight lemon juice.
7. I love to play guitar, piano, and ukulele.
8. I love song-writing and I definitely want to eventually release my own music.
9. I can't stand scary movies! My favorite movies are A24 movies and romantic comedies.
10. My mom is an actress and my dad is a musician, so I have constantly been surrounded by the arts for as long as I can remember.
Like Just Jared Jr. on FB