Fri, 13 November 2020 at 12:47 pm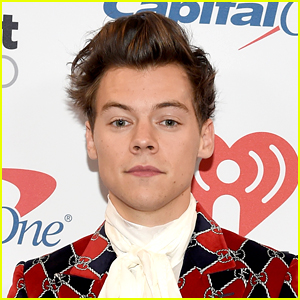 Harry Styles is opening up about a practice that helped change his life.
In his new Vogue cover story, the 26-year-old musician and Don't Worry Darling actor shared that meditating twice a day has really done wonders for him.
"It has changed my life, but it's so subtle. It's helped me just be more present," Harry said. "I feel like I'm able to enjoy the things that are happening right in front of me, even if it's food or it's coffee or it's being with a friend—or a swim in a really cold pond!"
"Meditation just brings a stillness that has been really beneficial, I think, for my mental health," he added. Harry also does Pilates, and says, "I've got very tight hamstrings—trying to get those open."
Meditation being important to Harry was evident when he teamed up with the Calm app for the sleep and meditation story, "Dream With Me," back in July.
Harry's December Vogue cover is a history making feat. He's the first ever solo male cover star on the magazine. Check out all of the photos on Vogue.com!
Like Just Jared Jr. on FB