Sat, 28 November 2020 at 5:53 pm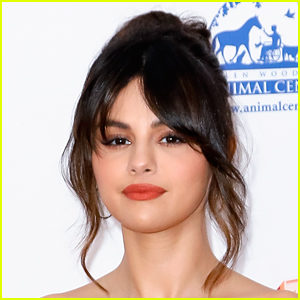 Selena Gomez has received an apology from the producers of Saved By the Bell and streaming service Peacock after an offensive joke was made about her health in the new reboot series.
The show has two scenes about the identity of Selena's kidney donor in episode six of the show's first season, which is now streaming on Peacock. Fans expressed their outrage and got "RESPECT SELENA GOMEZ" to trend on Twitter.
In one scene, two girls argue over whether the kidney came from Selena's ex-boyfriend Justin Bieber's mom or her former best friend Demi Lovato. In another scene, graffiti on a wall appears to say, "Does Selena Gomez even have a kidney?"
A joint statement from Peacock, NBCUniversal, and the executive producers of Saved By the Ball has been released.
"We apologize. It was never our intention to make light of Selena's health. We have been in touch with her team and will be making a donation to her charity, The Selena Gomez Fund for Lupus Research at USC," the statement reads (via Variety).
Like Just Jared Jr. on FB