Wed, 02 December 2020 at 2:19 pm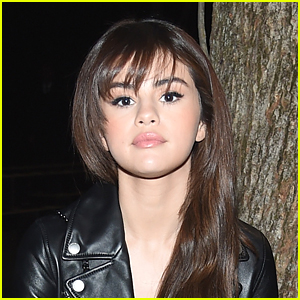 Selena Gomez is opening up about her Rare Beauty line.
The 28-year-old shared that she doesn't think that it would have been able to be released a few years ago.
"The goal is to be behind something that is much bigger than ourselves, which is all about understanding each other and our differences, and being okay with that," she told People. "I definitely don't feel like Rare Beauty would be out in the world had it been maybe three, four years ago. Because I understood what it was like to feel on the other side of comparing myself, or thinking I need to look more like this or more like that, to fit in or whatever."
"It can take a toll on you for sure, just spending so much time doing what you're doing and I think that Rare Beauty definitely hit that for me," she continued. "Which was, we're not all like a certain way, we're not meant to be a certain way. That's not exactly a lot of the goals, or a lot of the aspirations that people have may not be realistic, just because of photoshop of you think you're seeing something."
"So I think, yes, it's fair to say that I'm one thousand percent on the journey with the consumers and my people, so I'm with them through all of it," Selena said. "It's not easy for everybody."
"I think I'm still going to be a work in progress, so I'm definitely not the kind of person that's like, 'Everything's great!' I think there's still so much that I'm figuring out and there is so much that I'm learning, and this has been a huge year for that," she added.
Like Just Jared Jr. on FB