Tue, 08 December 2020 at 2:57 pm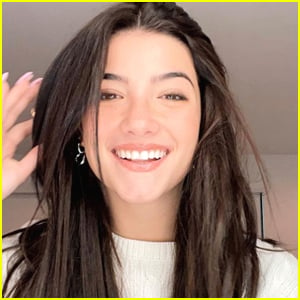 Charli D'Amelio is opening up about her follower count!
The 16-year-old recently passed 100 million followers on TikTok, and some people have claimed she or her dad bought followers.
"First of all, thank you so much. If you're watching this, you're most likely a very, very true person to be supporting me. You might have been here for awhile or you might be brand new to Charli D'Amelio, but I just want to say thank you, because obviously without you guys, I wouldn't be able to be doing what I'm doing," she shared on her podcast 2 Chix.
"Have I ever bought followers for myself or anyone? No, I have not," Charli said. "Has my family? No, they have not. Has anyone that I know? No, they have not."
"Are there bots on the app called TikTok? Indeed. Everyone has bots. That's how the app is run. That's how the app works. That's how they make the app look the way it is," she continued. "Can I control that? Absolutely not. I have no power. I do not work at TikTok. My father does not work at TikTok either. I know a lot of people think that. He does not. Moral of the story. I do not buy followers."
"At the end of the day, everyone will think what they like to think, and that's okay."
Like Just Jared Jr. on FB