Fri, 11 December 2020 at 6:33 pm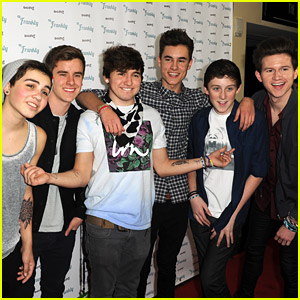 Now THIS is the kind of reunion we have been waiting for!!
YouTube content creators Our2ndLife have announced they will ALL be back for a can't miss live stream event THIS Sunday (December 13).
The whole crew is back, including JC Caylen, Kian Lawley, Sam Pottorff, Ricky Dillon, Trevi Moran and yes, Connor Franta.
"Let's go back to 2014 for the day. Our2ndLife Reunion Stream for Charity. Sunday at 2pm," the group's Twitter account reads.
"what can i say? i still got the giggles," Connor also wrote on his own account.
"O2L trending #1… can't deny that everyone that supported us back in the day still have it. O2L & it's supporters have a special place in each others' hearts. we grew up together. Sunday will be special," JC added.
It's been almost six whole years since they announced their split in a YouTube video, titled "This Is Not Goodbye."
The live stream will take place on JC's Twitch account. Check out their announcement video below!
Like Just Jared Jr. on FB