Mon, 28 December 2020 at 2:15 pm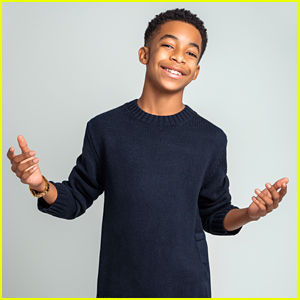 Isaiah Russell-Bailey has a cool new role!!
The 14-year-old actor is starring as Rewind in the new superhero film We Can Be Heroes, which is now streaming on Netflix.
Isaiah even got to act alongside his real life mom, Brittany Perry-Russell, in the movie, as she plays his character's mom Red Lightning Fury. This awesome moment makes them the first real life mother-son superheroes!
Isaiah recently shared some behind-the-scenes footage from the movie on Instagram.
"@rodriguez you're a genius! I'm so grateful I had the pleasure to work with you and learn from you. Thank you for trusting me with the character Rewind🙏🏽@jjdashnaw training under you and your team was the highlight of working on this film. You pushed me and I'm so glad you did. I look forward to working with you again!" he captioned his post.
While Isaiah has had quite a few guest starring roles on TV shows, including Raven's Home, but fans will most recognize him starring in the Netflix series Family Reunion as Shaka McKellan!
JJJ got to know more about the young actor with 10 Fun Facts. Check them out below!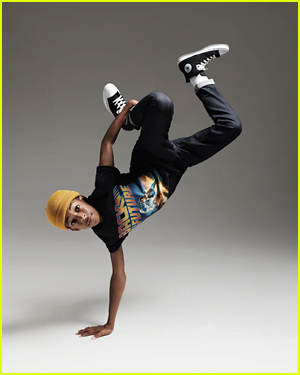 1. Even though I plan to continue acting as an adult, I also want to become an engineer. I love building things!
2. When I eat a meal, I have to eat everything separately. I hate when food touches. It's just wrong!! lol
3. People would be surprised to know I've always done my own stunts on the projects I've worked on. I've studied parkour and tricking for over four years.
4. I'm a bit of a prankster. I love to make people laugh!
5. I try to read a book a month. Right now I'm reading "Male vs Man" by Dondre Whitfield.
Click inside for more fun facts from Isaiah Russell-Bailey…
6. I love to draw. I'm a huge anime fan, so my latest sketches have been of Naruto characters.
7. I have an obsession with throwback television shows. I've seen every episode of some the biggest 90′s shows. I love Saved By The Bell, Cosby Show, Family Matters, Step by Step, Smart Guy, and so many more.
8. My favorite color is red.
9. I can eat pizza for breakfast, lunch, and dinner.
10. I didn't learn how to ride a bike until I was 13.
Catch Isaiah in We Can Be Heroes and Family Reunion, both streaming on Netflix!!
Like Just Jared Jr. on FB