Wed, 30 December 2020 at 4:26 pm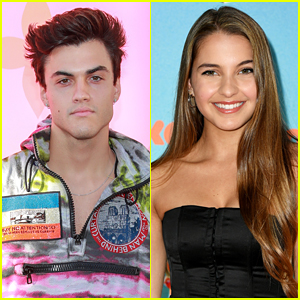 Ethan Dolan is asking YouTube to be more aware of the videos they promote/push.
The 21-year-old shared a series of tweets calling out Lexi Rivera's recent YouTube video, and the platform making it a top trending video for multiple days.
If you didn't know, Lexi uploaded a new video titled, "I went missing and made them go on a scavenger hunt to find me," and the thumbnail showed a missing person's poster.
"Damn ok I saw something the other day that really did not sit right with me. I've been hesitant to speak up because I don't like to be 'problematic' but at this point it could be damaging to a lot of people and trigger PTSD and trauma," he wrote. "I do recognize people make mistakes but accountability and ownership needs to be taken. With such large platforms creators need to realize how their content can affect people. Using "going missing" with a missing poster and friends crying in a thumbnail as clickbait is disgusting."
"Someone very close to me was kidnapped and went missing for 4 days. This title/thumbnail trending #1 was a huge slap in the face to this person. I can only imagine how damaging this would be for those who never got to see their loved ones again after they went missing," Ethan added.
See more of his tweets below…
I do recognize people make mistakes but accountability and ownership needs to be taken. With such large platforms creators need to realize how their content can affect people. Using "going missing" with a missing poster and friends crying in a thumbnail as clickbait is disgusting

— Ethan Dolan (@EthanDolan) December 30, 2020
Someone very close to me was kidnapped and went missing for 4 days. This title/thumbnail trending #1 was a huge slap in the face to this person. I can only imagine how damaging this would be for those who never got to see their loved ones again after they went missing. pic.twitter.com/EuZ786dZrt

— Ethan Dolan (@EthanDolan) December 30, 2020
I love YouTube, it is truly such a great platform but they really need to be mindful of the content they're pushing. @YouTube please consider this thread. This was not meant to attack anyone, just bring awareness so youtube can continue to be an amazing place

— Ethan Dolan (@EthanDolan) December 30, 2020
Like Just Jared Jr. on FB