Wed, 30 December 2020 at 2:38 pm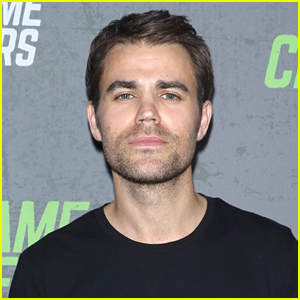 Paul Wesley is calling out United Airlines for their lack of concern regarding Coronavirus safety.
The Tell Me a Story actor shared a few tweets slamming the airline and called for a boycott.
".@United you treat people like trash. And this is exactly why your airline is consistently ranked as the worst airline in America. You jam pack all of your seats and have zero regard for coronavirus. It's all money and numbers to you," he wrote in one tweet.
"Boycott @united fly @Delta instead. Delta clears out their seats and makes sure it's not overcrowded. They care about your safety even if it costs them money. @united could care less," Paul added.
The Originals and Batwoman actor Sebastian Roché responded to Paul's tweet and said, "I agree, i haven't flown them for years."
Paul replied, "I will NEVER fly @united – I don't care if they are the only airline flying to a certain city. I'd rather take a train or a boat. Complete disregard for customers or virus concerns. They could care less. @united"
Paul's tweets come a couple of weeks after another set of tweets had gone viral saying a man died of COVID-19 on a United flight. See the official details about that situation.
I will NEVER fly @united – I don't care if they are the only airline flying to a certain city. I'd rather take a train or a boat. Complete disregard for customers or virus concerns. They could care less. @united

— Paul Wesley (@paulwesley) December 30, 2020
Boycott @united
fly @Delta instead. Delta clears out their seats and makes sure it's not overcrowded. They care about your safety even if it costs them money. @united could care less.

— Paul Wesley (@paulwesley) December 30, 2020
Like Just Jared Jr. on FB