Mon, 18 January 2021 at 4:05 pm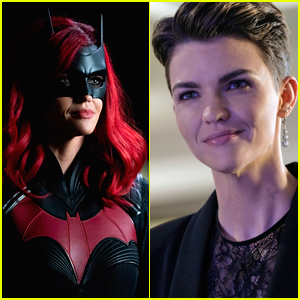 WARNING! THIS POST CONTAINS SPOILERS!!
The second season of Batwoman premiered on Sunday night (January 17) and addressed one thing on everyone's mind…
The season kicked off addressing what happened to Kate Kane, who was played by Ruby Rose in season one.
Kate was on a plane that had suffered a technical failure while flying over Gotham City and came crashing down. Though the plane crashed, Kate's body has not been found, so she is now missing.
During the episode, Alice (Rachel Skarsten) received a paper airplane from a newspaper clipping about Kate's disappearance, and on it, "Consider Us Even – Safiyah," was written in red, hinting that Safiyah Sohail was responsible for the plane crash.
After Ruby Rose announced she was leaving the show, showrunner Caroline Dries confirmed that the character would not be killed off.
"We'll never erase her. In fact, her disappearance will be one of the mysteries of Season 2. I don't want to give away any of our surprises, but to all our devoted fans, please know that LGBTQ+ justice is at the very core of what Batwoman is and we have no intention of abandoning that," she previously told TV Line last summer.
Like Just Jared Jr. on FB