Thu, 21 January 2021 at 6:48 pm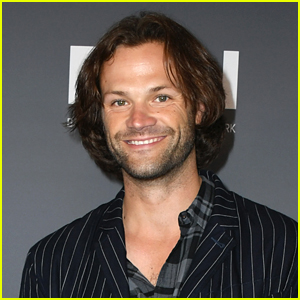 Jared Padalecki opens up about his new show Walker!
The 38-year-old stars as the title character, Cordell Walker, in the reimagined version of the original Walker, Texas Ranger series.
Ahead of the series premiere, Jared dished on the difference between the two – mainly that the new show is not what people would assume it would be.
"This Walker is not a cop show as people would probably assume it might be because of the original. This Walker is more of a family drama, it's more about human experience than it is about Walker, Texas Ranger wheel-kicking people walking down the street," he told ET. "He's a guy bound by duty but who has a very real connection to those around him and sees people as people."
The new show will however, tackle some current issues going on in the US.
"We confront head-on a lot of issues we're dealing with. The way people of color are treated and the way minorities in general are treated, not only just with law enforcement but with school and with politics and with industry in general. I think a lot of what we try to do in the show is give voice to the voiceless in the best way that we can," Jared shared.
"We're still trying to entertain and we can't just be a dark, dramatic show that makes people sad. We want to make people laugh and cry and think… We're a very different world — a world of a lot more accountability and a world where we really have to deal with issues that have been ignored for so long," he added.
If you missed them, check out some of the photos from the premiere and check out the trailer!
Walker premieres TONIGHT (January 21) at 8pm ET/PT on The CW.
Like Just Jared Jr. on FB