Sat, 23 January 2021 at 3:35 pm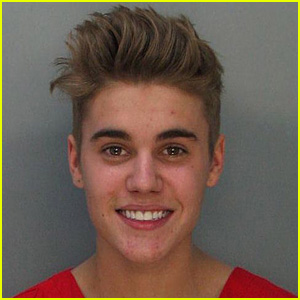 Justin Bieber is reflecting on his 2014 arrest and what he has learned about himself since that day, seven years ago.
The 26-year-old singer was arrested in Miami on January 23, 2014 for DUI and resisting arrest.
"7 years ago today I got arrested, not my finest hour," Justin wrote on Instagram. "Not proud of where I was at in my life. I was hurting, unhappy, confused, angry, mislead, misunderstood and angry at god.. I also wore too much leather for someone in Miami. All this to say God has brought me a long way."
Justin continued, "From then til now I do realize something.. God was as close to me then as he is right now. My encouragement to you is to let your past be a reminder of how far god has brought you. Don't allow shame to ruin your 'today' let the forgiveness of Jesus take over and watch your life blossom into all that God has designed you to be. LOVE YOU GUYS WITH MY WHOLE HEART."
Keep reading to see all of the photos that were released by the police department…
Two mug shots were released after Justin's arrest on January 23, 2014. Then on March 4, 2014, the police department released a series of photos that were taken to document Justin's tattoos. You can see them all below.
JUSTIN BIEBER'S MUG SHOTS
PHOTOS DOCUMENTING JUSTIN BIEBER'S TATTOOS AFTER ARREST
Like Just Jared Jr. on FB