Fri, 29 January 2021 at 2:37 pm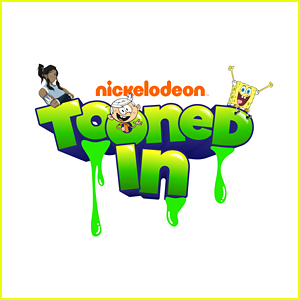 Nickelodeon is launching a brand new game show!
The network announced today (January 29) that the new series Tooned In is coming out soon.
In the new show, an animated A.I. robot, Nicky (voiced by Rama Vallury), hosts a gameshow where kid contestants compete in a battle of Nickelodeon cartoon knowledge for the chance to be named the night's big winner and take home exciting prizes.
Each episode features three kids who must solve animation questions across slime-filled rounds of trivia until only one contestant is left in the competition. The final kid will then be declared the episode's big winner and move on to a special prize round to compete against Nicky and climb the robot's motherboard for a chance to win the $1,000 grand prize.
During the week of March 1, Tooned In will get interactive with the Screens Up app and on NickPlay.com, where kids at home can play along in real time to answer the same questions being asked during the show. The top four users with the highest scores will be displayed on-air at the end of each episode and the top 100 users will be displayed within the game.
Tooned In will air Mondays through Thursdays on Nickelodeon, starting on Monday, February 8th at 5 pm ET/PT. The finale will air on March 4th.

'Tooned In' Sneak Peek Preview
Like Just Jared Jr. on FB