Mon, 01 February 2021 at 4:49 pm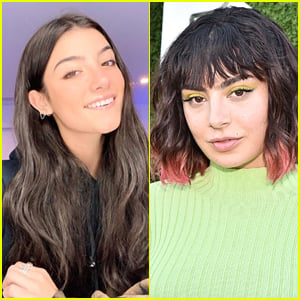 Charli D'Amelio is going viral for a tweet from this past weekend!
The 16-year-old took to Twitter to thank her fans for their support after going through the hashtag "hereforcharli."
"i am looking through the "hereforcharli" hashtag and oh my goodness you are all so sweet to me you have no idea how much your kind words warm my heart i am so lucky to have you all by my side!! i love you bebs," she wrote.
Many fans took to the replies to inform her that the hashtag was actually for Charli XCX, who's close friend and electronic music star SOPHIE just passed away after a tragic accident.
"it's for Charli XCX because her great friend and collaborator SOPHIE just passed away in tragic circumstances," one user wrote.
"Charli please understand that this hashtag was made for someone who passed and it was to help their grieving friends and family feel supported by fans, no hate but please just pay a little more attention," another commented.
i am looking through the "hereforcharli" hashtag and oh my goodness you are all so sweet to me you have no idea how much your kind words warm my heart i am so lucky to have you all by my side!! i love you bebs 💕💕

— charli d'amelio (@charlidamelio) January 30, 2021
Like Just Jared Jr. on FB