Wed, 03 February 2021 at 7:22 pm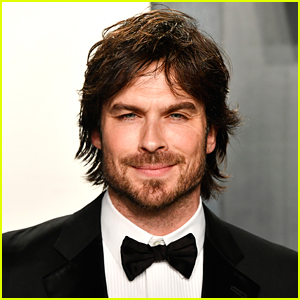 Ian Somerhalder is opening up about all those rumors regarding a season nine of The Vampire Diaries!
The 42-year-old actor, who starred as Damon Salvatore, talked about the online chatter on SiriusXM's Andy Cohen Live.
"I have not heard anything about a season nine," Ian said. "I mean, what would, you know, like what would happen Stefan and Damon are, you know, Damon has like gray hair and they're, they have canes like, 'Oh, I got, gotta feed the baby.' You know what I mean? No, listen, it ran it, it ran a great course. And now it's still living. That's what's so amazing. It's still living."
Ian and his on-screen brother Paul Wesley are still close friends to this day, and even started a business together!
Also on the radio program, Ian opened up about his relationship with his wife Nikki Reed. See what he said on Just Jared!
If you missed it, one of Ian's former co-stars recently shared a throwback photo from TVD and said they missed doing this…

Ian Somerhalder on 'TVD' Rumors
Like Just Jared Jr. on FB