Wed, 03 February 2021 at 3:00 pm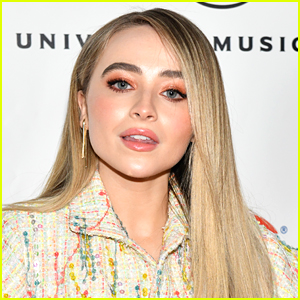 Sabrina Carpenter is talking all things music!
The 21-year-old "Skin" singer just addressed all the drama surrounding her song, Olivia Rodrigo's track and Joshua Bassett.
"That was probably why it was one of the things I've been most nervous to put out, but that was also something exciting about it," Sabrina told Radio.com. "There's only so many times in life when we really get to write about what's affecting us in the moment… I think in this situation, a lot of people have probably felt that way."
"It's such a struggle not to be able to control the narrative and know that whether you say something or whether you don't say something, people are gonna be mad at you either way. People are probably not going to be pleased with whatever you say or don't say," she added. "It's really just one of those things where you have to kind of to do for yourself at the end of the day and do it in the hopes that someone can find inspiration in the message."
See what she previously said about the song and the speculation.
"At the end of the day, the more I dance around the subject, the less people kind of understand where I'm coming from. Not that the goal is to get them to understand, 'cause I don't think at the end of the day you're ever going to accomplish that," Sabrina added about the drama. "But the more honest I could be in that moment, and that fact is, exactly what I said, it wasn't a call out to one person."
"That situation is a situation, and plenty of other things have happened in this past year alone in my life that I was like, 'it's getting to be a lot,' and I need to compile these thoughts into one place, and into one message that I can kind of come full circle with and constantly remind myself that people can only get to you if you allow them to," she continued.
Sabrina also shared a little tease about her upcoming collaboration with Joshua, which will be on his upcoming EP.
"I can't say too much, and it's on his project, so I don't want to say too much that I can't say. It's a collaboration very dear to my heart that I'm excited about, and we did it a while ago now," she shared.
Like Just Jared Jr. on FB