Fri, 12 February 2021 at 7:45 pm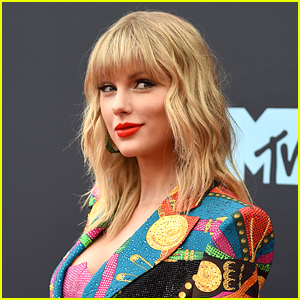 Taylor Swift announced her first re-recorded album, but it's not the first album she released!
The 31-year-old revealed that Fearless will be the first re-recorded release, which was her second album.
You may be like us and wonder why she didn't start with her first album Taylor Swift.
"Deciding on what album to re-record first was pretty easy for me," Taylor said in an interview with Republic Records / MCA Nashville. "I always gravitated towards Fearless because I think that, as an album, it was a real coming-of-age. And I look back on that album and it fills me with such pride, and it was an album about hope, and lessons learned, and the effervescence of teenage youth and all that. What more fun than to go back and explore that?"
"I think that I tried to keep it as close to the original as possible, and the additional songs that I've added are songs that I think add insight into what the album almost was, because every time you make an album, you leave some songs off, and I think it's really cool that the fans will get to have the full picture this time around," she added.
Taylor released the first track "Love Story (Taylor's Version)" and fans have been going crazy over the production and new vocals of the re-recorded song!
Like Just Jared Jr. on FB