Mon, 15 February 2021 at 5:36 pm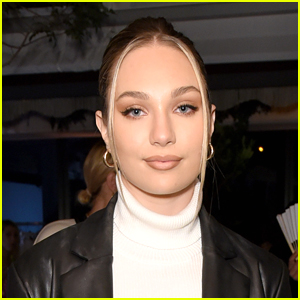 Maddie Ziegler is speaking out about her new movie Music.
There has been a lot of controversy around the movie with the Autism community and more calling out the film for having a neurotypical actor (Ziegler) star as the title character, who is on the Autism spectrum.
In a recent interview promoting the film, Maddie opened up about the controversy and staying out of all the talk about it.
"I've actually stayed out of all of it just because, you know, I'm 18 years old and it's a lot of pressure," she told the Independent.
"I understand why people would want someone who's actually on the spectrum with autism to play this character," Maddie added. "But in terms of the dance sequences, I think that's why Sia chose me to bring the dream world to life. It was all [made] with good intentions and with a good heart."
"I felt so much responsibility," she said about taking on the role. "But I felt I was capable. I knew going into this that people were going to love or hate it."
Maddie added that she would watch videos online to help her with the role.
"I'd get in my head at times: 'I'm going to try and replicate those mannerisms and those tics.' But then I started watching each video and I realized every single person is so special in their own way. That's how Sia and I came up with Music, her mannerisms, and her own thing going on," she shared.
Sia has defended the decision to cast Maddie in the role several times, and even recently noted that she was listening to feedback and made changes. The movie is out now digitally.
Like Just Jared Jr. on FB