Sat, 20 February 2021 at 10:16 pm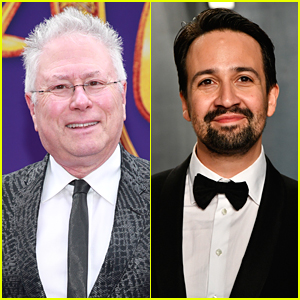 Alan Menken is opening up about the upcoming live action The Little Mermaid movie!
If you didn't know, the 71-year-old songwriter and composer co-wrote the music for the original animated Disney film, and he wrote four new original songs with Lin-Manuel Miranda for the new version.
"There is some rapping in it and I really can't take much credit for the rap aspect of it," he said on the UK-based arts and theatre podcast eleven. "Yeah, there's some rapping in it, there's some very Menken songs, there's some very Miranda songs. But it's all the blend of Menken-Miranda."
"I love him, I love working with him," he continued. "I'm glad we had the opportunity to do that and he's also a producer on the movie but Lin juggles a lot of things, as I do, so we will have occasional contact. Right now it's in the hands of the amazing [director] Rob Marshall and as we speak they are in London right now filming."
Alan also gushed over star Halle Bailey, who's taking on the role of Ariel.
"Oh my gosh, she is adorable and so talented. I met Halle at the recording sessions," he said. "I did have to be educated in terms of what she and her sister do together, which is incredible. She is an amazing talent, a beautiful girl, and I got to meet her family."
Last summer, Lin also gushed over Halle and what it was like working with Alan.
If you missed it, find out who recently joined the cast!
Like Just Jared Jr. on FB