Thu, 25 February 2021 at 7:08 pm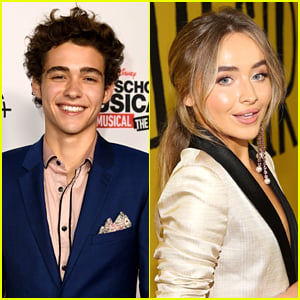 Joshua Bassett is speaking out about no longer releasing his upcoming duet with Sabrina Carpenter on his debut EP.
The 20-year-old HSMTMTS star opened up about the decision in a new interview with Billboard.
Joshua told the site that both he and Sabrina were "super excited" about the song, but in the end, "it was a very much a mutual conversation about what is best right now for everybody and this whole situation."
"I didn't want my EP to be overshadowed by some other narrative that people were trying to make," Joshua added. "I really want the focus to be on the art instead of some of the talk and the chatter. You shouldn't live to please everybody, but at the same time, there are ways to be sensitive to situations where maybe ['We Both Know'] has a better chance at a different time."
Joshua and Sabrina's song "We Both Know" was originally supposed to be the 5th song on the EP, but has been replaced with the track "Telling Myself." Sabrina even teased the duet earlier this month.
The self titled EP will be out on March 12th.
In case you missed it, see his video reaction to being mentioned on SNL last weekend!
"First, I was in disbelief — [I was] mostly proud of Olivia," he told Billboard about the sketch. "The fact that they were using her song in a sketch, I was like, 'This is great. This is incredible!'"
"I was like, 'I think I'm honored?'" he added about when the mentioned him. "They poke fun at everyone and everything. That's the point of the show. I thought it was hilarious."
Like Just Jared Jr. on FB