Fri, 26 February 2021 at 4:46 pm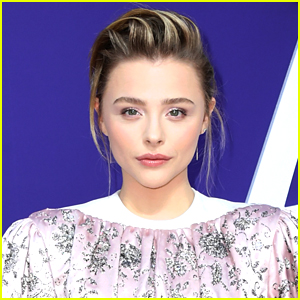 Chloe Moretz opens up about her brand new movie Tom & Jerry!
The 24-year-old actress stars as Kayla, and she just dished on what it means to her to be in the film.
"I grew up with Tom and Jerry from the time I was a little, little girl. My mom grew up with it from the time she was a little girl, my brothers and I," Chloe shared on The Drew Barrymore Show. "I really think it's one of those cartoons that's really been generationally in our lives for so long."
"I really jumped at the opportunity to not only bring this piece back into the modern day, but also be able to do this live action, you know, plus the animation kind of world, similar to Roger Rabbit, which I grew up with as well, and introduce it to young kids that have never seen Tom and Jerry at all," she continued. "It's a really fun, I think, multigenerational project."
"Bring on the antics, bring on the slapstick comedy," Chloe said. "And we filmed this back in 2019, which is, you know, pre the pandemic. So I think now more than ever, this is really the perfect movie to be coming out, so we can all just sit together and check out for a little while and smile and laugh and not think about our day-to-day."
Tom & Jerry is out now in theaters and on HBO Max for 31 days. Check out the trailer here!
On The Drew Barrymore Show, Chloe also dished on setting up Meghan Trainor and Daryl Sabara. Check out her interview with Drew below.

Chloe Moretz On 'Drew'
Like Just Jared Jr. on FB