Fri, 26 February 2021 at 2:56 pm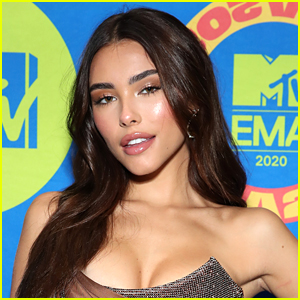 It's here – Madison Beer's debut album Life Support is finally out!
The 21-year-old's first full length album consists of 17 songs and has been a long time in the making.
"I'm so unbelievaby proud of the album. I'm proud for so many reasons man…" Madison shared on Instagram story earlier in the week. "For one, a 17 track album is not an easy sell to make in 2021. Making an album this big and especially making it with songs that aren't all necessary 'pop' was ….. a fight. To say the least."
"But I fought and I fought and continued to create the music I loved and believed in and it eventually won the battle," she continued. "Nothing was more fulfilling than playing it thru from top to bottom for my label and being like… I'm confident that this is coming out just as it is. There was no arguing with it at that point."
"I hope it just provides you with something whether that's healing, a light, a song to dance to, cry to, feel sexy to, whatever it might be," Madison said. "I hope you love it. I hope you sing n dance. I hope it reaches you."
She also opened up about why she named it Life Support.
"To sum it up I basically was going thru an extremely tough and trying time in my life that felt like it was never going to end. It got to the point that I genuinely had no motivation to get out of bed & to be frank, even to be here anymore," she wrote. "I still battle with depression & anxiety everyday but this album, and creating it, was seriously my light in a very dark tunnel."
"Making this album gave me a reason. It was so therapeutic. It provided me with so much healing. So much clarity," Madison continued. "After listening to it all the way through I thought, 'I'm gonna call it life support.' because truly, that's what it was to me."
Like Just Jared Jr. on FB