Sun, 28 February 2021 at 3:42 pm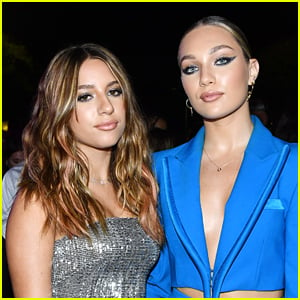 Maddie Ziegler is standing up for her younger sister Kenzie and asking to put a stop the the hate.
The 18-year-old dancer and actress took to her Instagram story to ask fans to stop comparing her sister to her, and to stop sending hate towards Kenzie.
"My sister is my best friend in the whole word, this has really been on my mind recently," she wrote. "Kenzie is the most pure hearted girl I know. She loves hard, she has the most infectious smile, and she makes you laugh harder than anyone."
"It absolutely breaks my heart to see the hate she receives on a daily basis. Yes we all make mistakes but guys come on she's a teenager!!! She's a human being who's gonna mess up and she continues to learn and grow," Maddie continued.
"Also please stop with the comparing me and her comments. She's her own person! And that's not just recent, that's been happening her entire life. She has her own identity, her own personality. She shouldn't have have these 'expectations' to live up to. She's perfect that way she is," Maddie added. "It just needs to stop. I'm tired of seeing the hate. It pains me seeing the state it puts her in."
Kenzie recently opened up about always being in her sister's shadow or being compared to her while she competed on The Masked Dancer.
Like Just Jared Jr. on FB