Tue, 02 March 2021 at 2:02 pm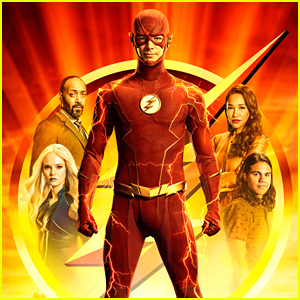 Grant Gustin is looking forward to the season seven premiere of The Flash TONIGHT (March 2)!
The 31-year-old actor took to Instagram hours before the season kicks off and shared a little message for fans.
"Season 7 of The Flash finally premieres tonight after being off the air for the longest stretch of time since we debuted over 7 years ago. I'm super proud of the entire cast & crew for getting through the season up to this point," Grant wrote.
"We're currently in the middle of episode 711, and as most things in 2020 and 2021, it's looked and felt a little different this year," he continued. "It's not always easy to be shooting a tv show in the current state of the world and under certain restrictions, but I feel really lucky to not only have a job, but to have something familiar to channel my energy into. I know we're closer to the end of this journey than we are to the beginning and I'm trying to enjoy it as much as possible."
He also confirmed that the first few episodes were mostly all filmed before they shut down last March, and they'll wrap up the season six storyline.
"We'll be picking up with what should've been the final three episodes of season 6, 2 of which had been almost entirely completed since last March. I hope everyone enjoys season 7!" he wrote in the end.
Grant has had a couple of big announcements in the last couple of weeks, from announcing he's going to be a dad to revealing a new movie project!
He also recently showed off his buff body transformation.
If you missed it, The Flash and 11 other CW series were already renewed for another season!
Like Just Jared Jr. on FB