Mon, 15 March 2021 at 4:10 pm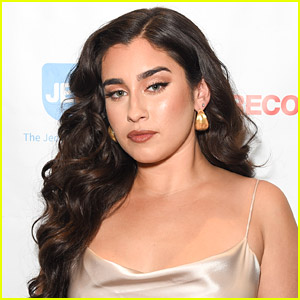 Lauren Jauregui is reacting to the Vatican's statement on Monday (March 15).
The 24-year-old singer, who identifies as being bisexual, took to Twitter to slam the Roman Catholic church after the news spread.
"But it's cool for them to molest children….bet," she wrote in tweet.
"Also let's not forget how most Catholics that exist today got here..look up 'The Inquisition' and 'The Crusades' I promise you that marrying a couple that loves each other is the least of the Church's worries as far as disobeying God goes," Lauren added in another tweet.
If you missed it, the Vatican responded to the question, "Does the Church have the power to give the blessing to unions of persons of the same sex?" They replied "Negative," and added a lengthy explanation of their answer.
"It is not licit to impart a blessing on relationships, or partnerships, even stable, that involve sexual activity outside of marriage (i.e., outside the indissoluble union of a man and a woman open in itself to the transmission of life), as is the case of the unions between persons of the same sex[6]," they wrote. "The presence in such relationships of positive elements, which are in themselves to be valued and appreciated, cannot justify these relationships and render them legitimate objects of an ecclesial blessing, since the positive elements exist within the context of a union not ordered to the Creator's plan."
"Furthermore, since blessings on persons are in relationship with the sacraments, the blessing of homosexual unions cannot be considered licit," the Vatican's explanation continued. "This is because they would constitute a certain imitation or analogue of the nuptial blessing[7] invoked on the man and woman united in the sacrament of Matrimony, while in fact 'there are absolutely no grounds for considering homosexual unions to be in any way similar or even remotely analogous to God's plan for marriage and family'[8]."
Also let's not forget how most Catholics that exist today got here..look up "The Inquisition" and "The Crusades" I promise you that marrying a couple that loves each other is the least of the Church's worries as far as disobeying God goes.

— Lauren Jauregui (@LaurenJauregui) March 15, 2021
Like Just Jared Jr. on FB