Wed, 17 March 2021 at 4:47 pm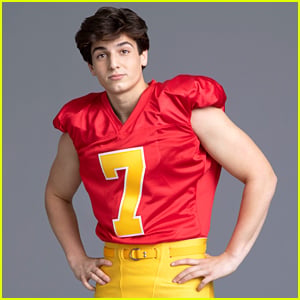 Drama Club is premiering on Nickelodeon this weekend and JJJ is getting to know the stars of the new series!
If you don't already know, the show is a mockumentary-style comedy about a group of middle schoolers as they shine a light on the inner workings of their school's overlooked drama club.
Chase Vacnin stars in the series as Bench Logan, the not so bright football player who joins the Tookus Middle School Drama Club because he forgot to sign up for an elective.
You may recognize Chase from his role on Ramy or as Butch in The Little Rascals Save the Day. Find out 10 Fun Facts about Chase below!
While Drama Club has already premiered digitally, it will make it's network debut on Nickelodeon THIS Saturday at 8:30pm ET/PT, following an all new episode of Side Hustle.
New episodes of Drama Club will continue to air in the 8:30pm time slot, Saturdays on Nick.
1. My favorite Xbox games are Madden and the NHL series.
2. My favorite food is bacon.
3. I am a rapper.
4. My tongue can touch my nose.
5. I can juggle.
6. I enjoy cooking.
7. I played on my high school football, lacrosse and basketball teams.
8. I'm obsessed with cars.
9. I write music.
10. I love roller coasters .
Like Just Jared Jr. on FB